About the Port

Surrounding Area
About the Port

Surrounding Area
Surrounding Area
Ishikari Bay New Port Zone, the product distribution base for the Sapporo area which is being developed with Ishikari Bay New Port at its heart, is a large-scale 3022 hectare project led by the national and prefectural governments, Otaru City, Ishikari City and Ishikari Development Co., Ltd.
The zone is currently home to over 700 companies including over 600 operating companies working in a wide range of industries including distribution, food-related services, recycling, and more.
The Ishikari Bay New Port Zone has attracted a great reputation for its extensive infrastructure, its convenient location just 15 km from central Sapporo, and its verdant working environment, with one third of the development area given over to parks and green spaces.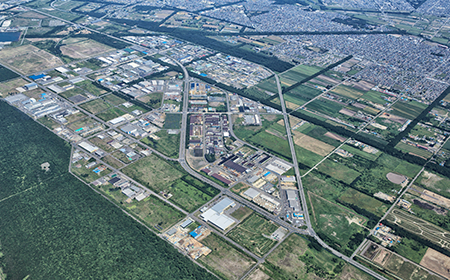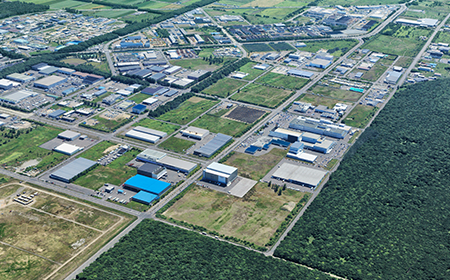 Hokkaido's biggest concentration of freezing and refrigeration warehouses
Companies Located / Operating in the Zone
Zone name
Companies located
Companies operating
No. of companies
Area (ha)
No. of companies
Area (ha)
Industry Zone
501
545.6
421
446.3
Distribution Zone
210
233.2
193
195.9
Management Support Zone
15
31.3
11
16.5
Port Zone
19
84.9
15
44.5
Total
745
895.1
640
703.2
As of March 30, 2018
See here for details (website of Ishikari Development Co., Ltd.)
Contact for inquiries regarding lots for sale, etc., in the Ishikari Bay New Port Zone
Ishikari Development Co., Ltd.
Address Second Floor, Ishikari New Port Oroshi Center Union Hall, 721-11, Shinko-Nishi 1 Chome, Ishikari-shi, Hokkaido, Japan
Phone Number: +81-133(72)2255